George Who? Clooney's Ex Strikes Back With Harper's Bazaar Cover
Ex-boo thang of notorious player George Clooney,
Elisabetta Canalis
, is doing that classic post-breakup 'fuck-you' thing by gracing the September cover of
Harper's Bazaar Arabia
, as you do.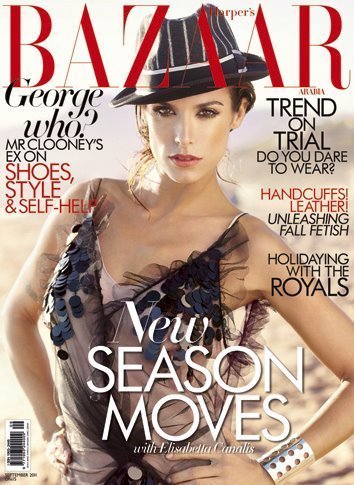 The description 'George Clooney's ex-girlfriend' had once carried the potential to propel any woman into stardom. These days, it's really only a collective term for 'a model/actress/waitress who had sex with Clooney at his Lake Como villa for a short time before realising he wasn't going to propose, ever'. Case in point:
Sarah Larson
. Who? Exactly.
Consider this: former Las Vegas cocktail waitress Larson '
thought they were getting married
' when Clooney dropped the bomb — that is, breaking up with her — and Canalis got dumped
right after she gushed to Italian Vanity Fair about wanting to be engaged
.
Welcome to the
Clooney Ex-Girlfriend Club
, Elisabetta.
If you think this is enough of a warning to other model/actress/waitress types out there, you would be wrong. Clooney wasted no time and one
Stacy Keibler
came on to the scene soon after Canalis departed.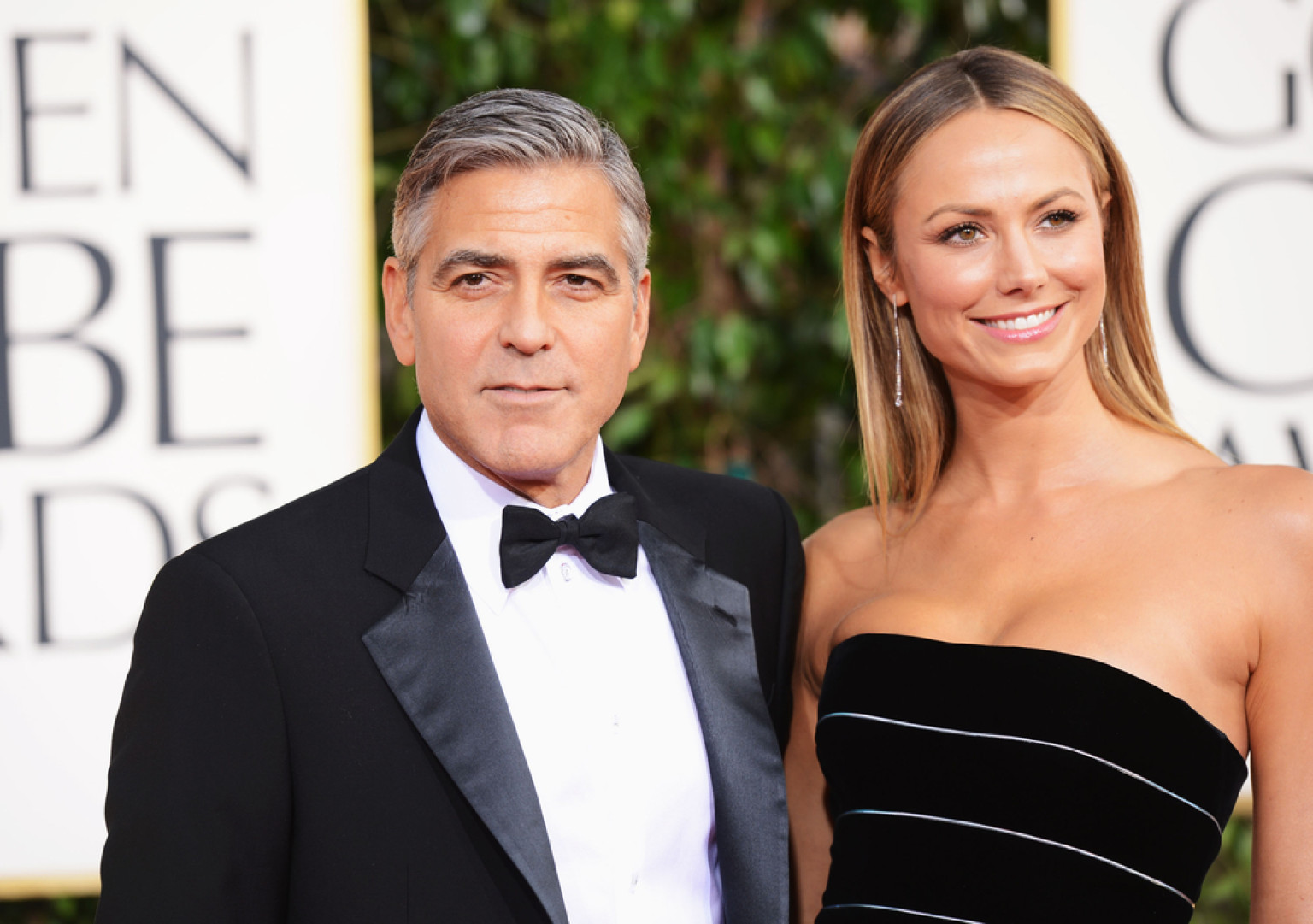 'George, she looks like every other model/actress/waitress.'
'Yeah, that's kind of the point.'
The Canalis cover features a not-so-subtle 'George who?'. The story also covers her opinions on 'shoes, style and self-help'. Because naturally, someone's views on shoes become particularly important after they've dated George Clooney.
Photoshoot and extract from interview with Elisabetta Canalis
here
.