Showbiz Round-Up: Side Chick Edition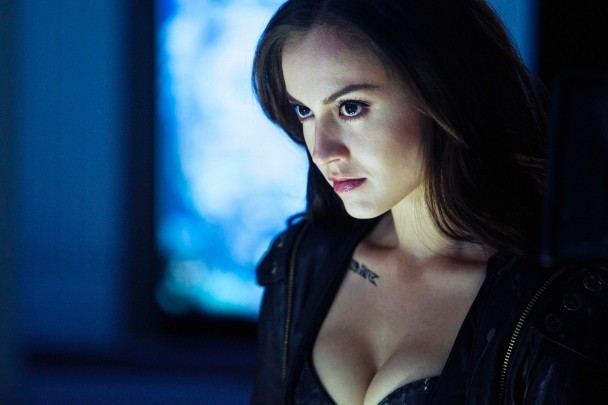 Mandy Lieu
The last month has been good for side chicks — at least in Hong Kong.
JOSEPH LAU BUYS RECORD-BREAKING DIAMONDS FOR SIDE CHICK'S DAUGHTER
The 'Blue Moon of Josephine'
You all know real estate tycoon
Joseph Lau
of Chinese Estate Holdings, one of the richest men in Hong Kong who is also known for his collection of
women
Hermes leather goods, fine art and not to mention a wine cellar full of really, really good shit. Well, if you don't, you might have heard that he dropped US$28.5 million and US$48.4 million on two of the most spectacular diamonds in the world,
two days in a row,
in November. The diamonds, bought from auction houses Christie's and Sotheby's, have been respectively named 'Sweet Josephine' and 'the Blue Moon of Josephine' after his 7-year-old daughter,
Josephine
. Basically, Josephine — a kid who has just started school — has more money than you will ever make. She already has another diamond named after her — also gifted by her father — and apparently, a house on The Peak in her name.
Joseph Lau with side chick Chan Hoi-wan and their daughter Josephine
Josephine's mother is
Chan Hoi-wan
, who is Lau's side chick. She used to be a showbiz reporter and started dating Lau after they met through her work. It is not known if his main chick,
Yvonne Lui
, was aware of the diamond thing beforehand.
When you give the child of your side chick a present like that, you're basically acknowledging your preference for her. So essentially, 'Big Lau' has turned this side chick into his main chick unbeknownst to his main chick.
THE MANDY LIEU SIDE CHICK SAGA CONTINUES
(L-R) Alvin Chau and main chick Heidi; Mandy Lieu
People love a good side chick story in Hong Kong. After all, it's a place where everybody is always looking for their next come up, and nothing is juicier than a rags-to-riches story of a girl being knocked up by a business mogul. So when it emerged early in 2015 that model
Mandy Lieu
was pregnant by Macau business tycoon
Alvin Chau
, everyone got super excited. In an even more exciting twist to the story, Chau's wife
Heidi
was
also pregnant
. Yes, he got both his main chick and side chick pregnant
at the same time
. Neither woman showed any sign of backing down, with words exchanged all over Instagram — although the main chick seems to have won some of the earlier rounds because, well, she's his wife.
This month, Lieu, who had spent some time abroad to give birth and tend to her new baby, is pictured arriving back in town and having dinner with her (?) man. Main chick Heidi confirms to the
Apple Daily
that she's filing for divorce. People started saying that the side chick had 'won'. Had she won? They say that when a man makes a side chick his main chick, he's creating a vacancy. How many women can you really knock up at the same time?